Grand opening of Wuxi Binhu Wanda Plaza
Sep 17,2010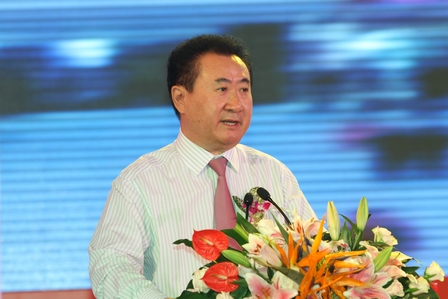 On 17 September, the Wuxi Binhu Wanda Plaza and the Wanda Sheraton Hotel located at the center of Helie in Binhu, Wuxi held a grand opening.
On the day of the opening, the relevant leaders of the city and district attended the celebration and participated in the ribbon-cutting ceremony. The main leaders of Wuxi City and Binhu District as well as Mr. Wang Jianlin, a Standing Committee Member of the Chinese People's Political Consultative Conference, Vice Chairman of the All-China Federation of Industry and Commerce, and Chairman of Wanda Group, gave a speech at the ceremony. Well-known faces from all walks of society and mainstream media gathered at Wuxi Binhu Wanda Plaza to witness the grand opening of the first high-end commercial real estate in Wuxi. Afterwards, Wanda followed its long-held tradition and donated RMB500,000 to the Wuxi Charity Federation towards the causes of poverty and education.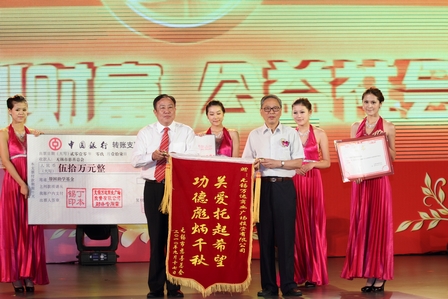 As the key project in the reform of Binhu District's Helie, Wuxi Binhu Wanda Plaza is Dalian Wanda's earliest project in Wuxi, and the largest urban integrated complex in Wuxi. It is also the first of the city's 22 urban complexes to be built and opened, and is meaningful in promoting the urbanization of the district, industry transformation and upgrade, and raising the level of development of the service industry in Binhu and Wuxi.
Wuxi Binhu Wanda Plaza is Dalian Wanda's first urban integrated complex in Wuxi, and the second Wanda Plaza that Wanda has opened in 2010. The Wanda Sheraton Hotel, also opened today, is also the first five-star hotel that Wanda has opened this year. It is understood that Dalian Wanda will open 15 Wanda Plazas and seven five-star hotels in the second half of the year.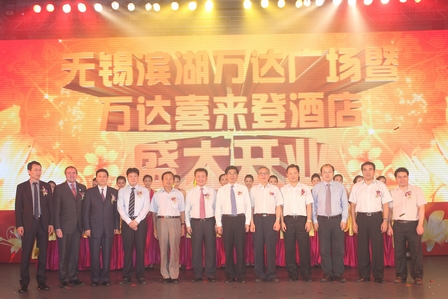 The Wuxi Binhu Wanda Plaza is composed of a shopping center, the Wanda Sheraton Hotel, up-market residential housing, boutique apartments, grade-A offices, and commercial walkways, etc. Of these, the shopping center commands a building area of over 110,000 m2, bringing in ten major brands, namely, Van's Department Store, Wanda International Cinemas, Gome Electrical Appliances, Century Lianhua, Superstar KTV, Super Player, Miracle Fitness Center, Tongqing Lou, Baodaxiang, and ZARA. Inside the shopping center is a three-storey indoor commercial walkway totaling 1,200 m long. Many international brands such as KFC, Pizza Hut, Papajohn's, Starbucks, Watson's, and Honeymoon Dessert have been brought in, building a one-stop shop to meet the needs of customers over all aspects of living, from food and clothes, eating and fun, to commerce and leisure. Be it scale, quality, status, or function, it has set a new standard for Wuxi, consolidating the originally scattered commercial landscape effectively. Not only has it become Wuxi's largest commercial group, it has also formed a new commercial circle and a new city center comparable to Zhongshan Road. Binhu Wuxi Wanda Plaza has achieved a high degree of integration of corporate effectiveness and social effectiveness, creating up to 10,000 new and stable jobs for Wuxi and up to a hundred million in taxation each year.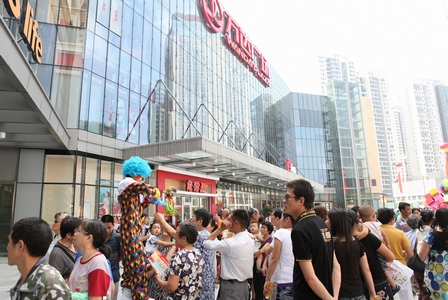 After its opening, Wuxi Binhu Wanda Plaza will become the most comprehensive commercial integrated project in Wuxi, with the highest number of flagship stores and brands, creating a new legend in Wuxi's commercial history.