Zhengzhou Zhongyuan Wanda Plaza Held Opening Ceremony
Oct 28,2011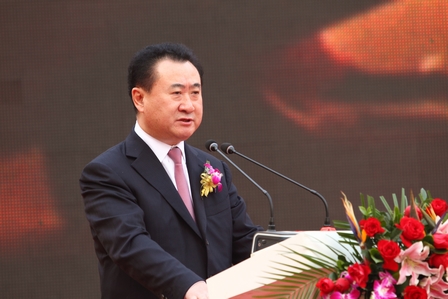 Chairman Wangjianlin spoke on the opening ceremony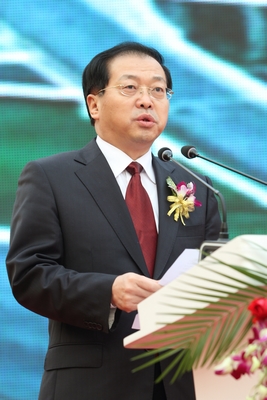 Wu Tianjun, Deputy Party secretary of Zhengzhou Municipal City, acting mayor of Zhengzhou, spoke on the opening ceremony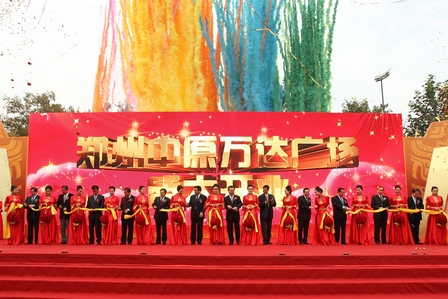 the ribbon-cutting ceremony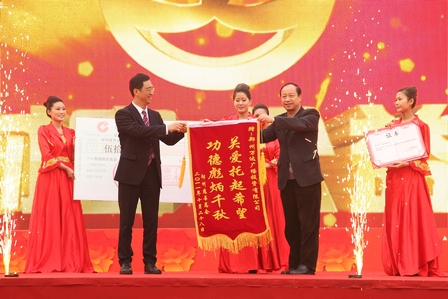 Wanda Group donated RMB 500,000 to Zhengzhou Charity Federation
On October 28, Wanda Group's first project in Zhengzhou, Zhongyuan Wanda Plaza held a grand opening. Lian Weiliang, Member of the Standing Committee of Henan Provincial CPC, Wu Tianjun, Deputy Party secretary of Zhengzhou Municipal City, acting mayor of Zhengzhou, Wang Jianlin, Chairman of Wanda Group, attended the opening and ribbon-cutting ceremony. At the ceremony, Wanda Group donated RMB 500,000 to Zhengzhou Charity Federation.
Zhengzhou Zhongyuan Wanda Plaza is the 3rd generation of Wanda Plaza. It incorporates a large shopping mall, commercial Pedestrian Street, SOHO and high-end apartment. Wanda Plaza is dedicated to become the landmark architecture in Zhengzhou. Zhongyuan Wanda Plaza has first rate brands from home and abroad such as Van's Department Store, Wanda Cinemas, Dagexing KTV, Wal-mart, Yongle, Game Center, Zara, H&M, Uniqlo, Starbucks, and Pizza Hut. Wanda Plaza incorporates food, entertainment, recreation, and shopping to provide one-stop services to meet the needs of citizens in the region. Zhongyuan Wanda Plaza elevated the commercial levels in Zhengzhou. Zhengzhou Zhongyuan Wanda Plaza has generated thousands stable jobs and millions of taxes for the city.
The grand opening of Zhongyuan Wanda Plaza represents the completion of the first stage in the strategic layout in Zhengzhou. Zhengzhou Erqi Wanda Plaza in construction is destined to carry on the mission of Zhengzhou. These urban complexes will become the most prosperous commercial centers in Zhengzhou as the city emerges.