Grand opening of the Xiangfan Wanda Plaza
Nov 26,2011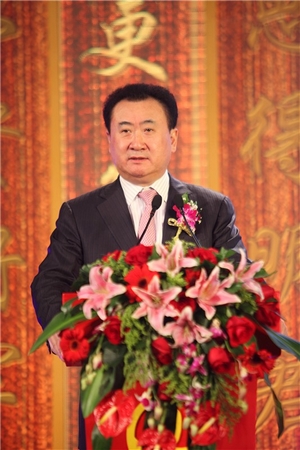 Chairman Wang Jianlin giving a speech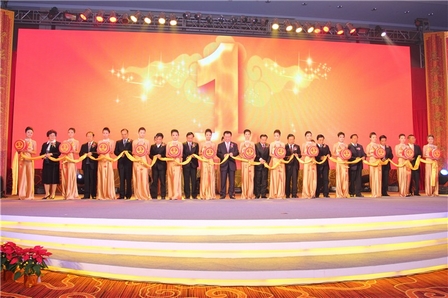 The ribbon cutting ceremony during the grand opening of the Xiangfan Wanda Plaza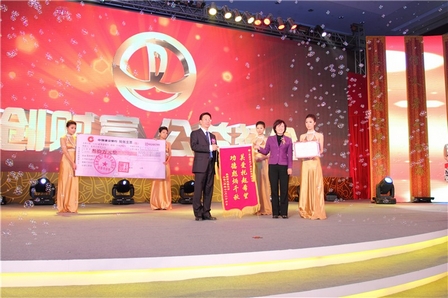 Dalian Wanda donates 300,000 yuan to the Xiangfan Charity Federation
26th November marked the grand opening of the Wanda Plaza situated at Xiangfan's Changhong North Road. Tang Liangzhi, Party Secretary of CPC Xiangfan Municipal Committee and Chairman of the Standing Committee of the People's Congress of Xiangfan, and Li Xinhua, Vice-Secretary of CPC Xiangfan Municipal Committee and Mayor of Xiangfan, were amongst the top leaders who attended the opening ceremony and cut the ribbon. Chairman Wang Jianlin, Party Secretary Tang Liangzhi and Hu Minkang, the InterContinental Hotels Group's Vice President of Operations for the Greater China Region, all gave speeches at the opening ceremony. During the ceremony, Dalian Wanda presented Xiangfan Charity Federation with a donation of 300,000 yuan which will be used to help seriously ill children in Xiangfan.
Xiangfan Wanda Plaza is Dalian Wanda's eighth Wanda Plaza opened for business this year and is also the first third generation urban complex opened in Hubei. This project comprises a shopping center, a five-star hotel, urban walkways, a Grade A office building and city center residences. The shopping center occupies 150,000 square meters of floor area with anchor stores such as Van's Department Store, Wanda International Cinema, Superstar KTV, Super Player, CR Vanguard, Qile'er Children's Kingdom, Sunny Sky Inns, JZX Sports, Gome Electrical Appliance and Boshiwa 365 etc. This creates the largest and most high-end shopping center in Xiangfan.
Opening at the same time is the Wanda Crowne Plaza Hotel, which is the first five-star hotel in Xiangfan. The hotel occupies 40,000 square meters in floor area with 302 rooms, and comes with a grand hall, a Japanese restaurant, indoor heated swimming pool, a fitness center, a spa, a business center, 10 meeting rooms with different specifications and a 1,200 sqm column-free grand ballroom that can accommodate 600 guests.
Xiangfan Wanda Plaza is based at the northern extension of the city, creating a city center to help Xiangfan meet the requirements to be developed as a provincial sub-center. The opening of the Wanda Plaza fills northwest Hubei's gap in large scale commercial projects, with a ripple effect on "Xiang, Shi and Sui".
The (Xiangfan, Shiyan and Suizhou) metropolis circle is the core commercial landmark in northwest Hubei. The Xiangfan Wanda Plaza brings together advanced management concepts, business models, internationalized brands and investment opportunities into Xiangfan, enhancing the quality of the city and accelerating Xiangfan's pace towards being a regional city center. At the same time, a fully operational Xiangfan Wanda Plaza will help to create 10,000 job opportunities for the society and generate hundreds of million yuan in annual tax revenue.