Grand Opening of Fuzhou Cangshan Wanda Plaza
Dec 02,2011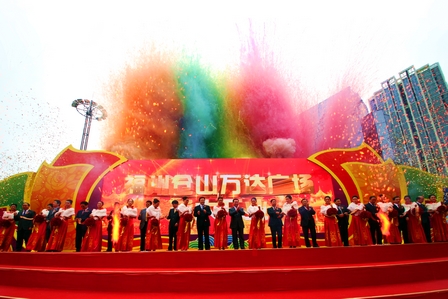 the ribbon-cutting ceremony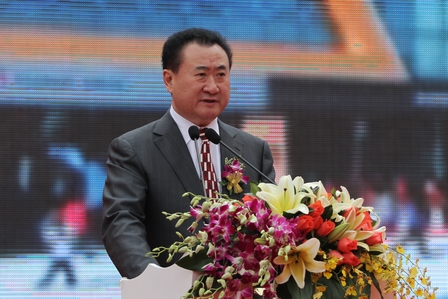 Chairman Wang Jianlin spoke on the opening ceremony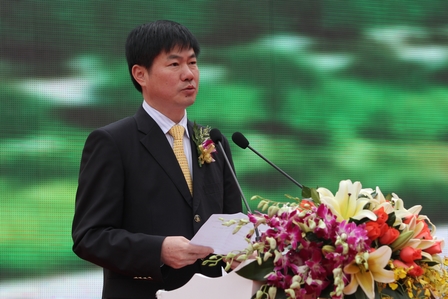 Yang Yimin, Party Secretary of Fuzhou, spoke on the opening ceremony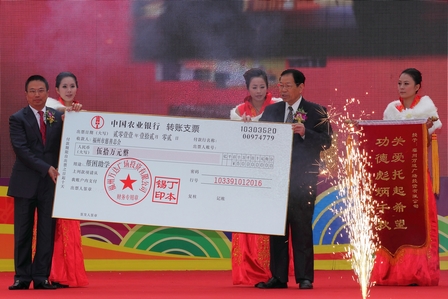 Wanda Group donated RMB 500,000 to Fuzhou Charity Federation
On December 2, 2011, Fuzhou Cangshan Wanda Plaza witnessed a big crowd and sounds of music and drums. After careful construction and decoration work for 16 months, Fuzhou Cangshan Wanda Plaza ushered in a grand opening that attracted wide attention.
In the morning, senior officials from the provincial, city and district governments attended the ribbon-cutting ceremony. Principal leaders of Fuzhou Government and Wanda Group Chairman Wang Jianlin spoke at the opening ceremony. All walks of life and the mainstream media witnessed the historical moment of "Golden Age of Wanda dwelling at City of Banyan". At the opening ceremony, Wanda Group donated another RMB500,000 to Fuzhou Charity for the needy students.
Fuzhou Cangshan Wanda Plaza is located in Fuzhou Cangshan District, north of Pushang Avenue, west of Jinrong South Road and includes a large shopping center, Grade A office space, a large entertainment center, a business hotel, SOHO office, stylish pedestrian street, and serviced apartments. It is now the largest commercial complex in Fuzhou.
Thanks to Wanda Group's comprehensive capabilities featuring "order-type commercial real estate" and "thousands of global brand alliance", Fuzhou Cangshan Wanda Plaza has successfully introduced Wanqian Department Store, Wanda IMAX Cinema, Superstar KTV, Gome, Big Players Superfun Store, Wal-Mart, Mandarin Bookstore, Guohui Restaurant, H & M, ZARA, MUJI, ME & CITY, Starbucks, Haagen-Dazs, among other hundreds of international and domestic famous brands. The portfolio covers "eat, drink, play, entertainment, and shopping," forming a leading one-stop living and consumption center, which effectively satisfies the consumption demands of urban residents in that region, and greatly enhance the commercial status of Fuzhou City. Meanwhile, the Cangshan Wanda Plaza, after being operational, will provide tens of thousands of stable jobs for the Cangshan District, creating hundreds of millions RMB in terms of revenue.
Fuzhou residents were not unfamiliar with the grand opening of Cangshan Wanda Plaza. As early as December 2010, with the grand opening of Fuzhou Jinrong Street Wanda Plaza, "Wanda", the famous national property brand, has been known to all households in Fuzhou. Within less than a year, Cangshan Wanda Plaza is now opened with the attention from all walks of life. Thus, Wanda Group has laid a more solid branding ground in Fuzhou. At the same time, Wanda Group is experiencing a rapid growth period in terms of its strategic layout in the Haixi regaion. Since the beginning of 2009, Wanda Group has entered Fuzhou, Xiamen, Quanzhou, Ningde, Zhangzhou, Putian, and Jinjiang, building 9 exquisite Wanda Plazas, which have become, one after another, new city centers in Haixi region.