Grand Opening of Tangshan Lunan Wanda Plaza
Dec 23,2011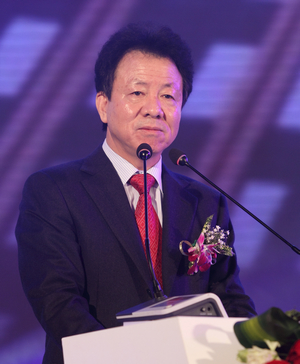 Ding Benxi, President of Dalian Wanda Commercial Properties Co., Ltd.,Spoke on the Ceremony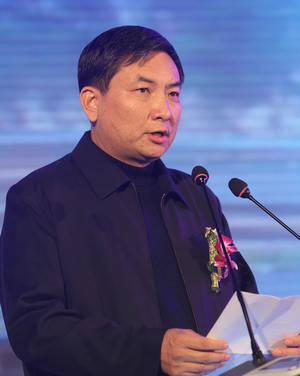 Chen Xuejun, Member of the Standing Committee of Tangshan Municipal Committee of the CPC and Executive Vice-mayor, Spoke on the Ceremony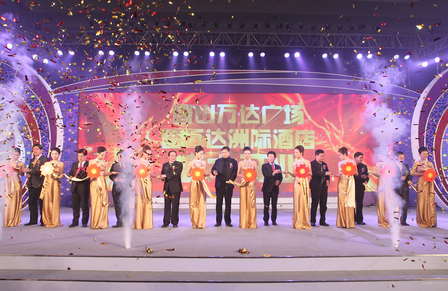 the Ribbon-cutting Ceremony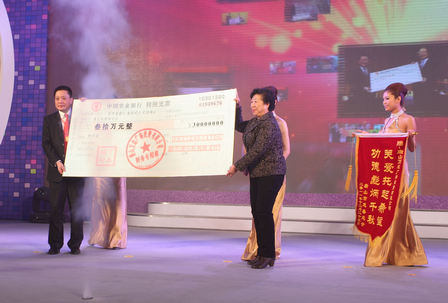 Wanda Group Donated RMB 300,000 to Tangshan Charity Federation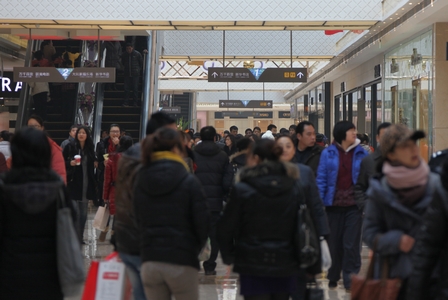 Crowds at Tangshan Lunan Wanda Plaza
On Dec. 23, Tangshan Wanda Plaza and Tangshan Wanda InterContinental Hotel held a grand opening ceremony. Chen Xuejun, Member of the Standing Committee of Tangshan Municipal Committee of the CPC and Executive Vice-mayor, Tang Fenggang, Deputy Director of Tangshan Municipal People's Congress, Cao Quanmin, Vice-mayor of Tangshan Municipal Government, An Shuyan, Vice-chairman of Tangshan Poeple's Political Consultative Committee, Xu Changsheng, Party Secretary of Lunan District and Ding Benxi, President of Dalian Wanda Commercial Properties Co., Ltd. attened the opening ceremony. At the ceremony, Wanda Group donated RMB 300,000 to Tangshan Charity Federation.
Tangshan Wanda Plaza is located in the core area in the city and is the only complex in Tangshan that integrates large shopping malls, five-star hotels, office buildings, apartments and high-end residential buildings. It boasts Van's Department Store, Wanda International Cinema, Dagexing, Gome, Xinhua Bookstore, Wal-Mart, Zara, H&M、C&A. It brings integrated entertainment, shopping, dining and recreational experience for customers. Tangshan Wanda InterContinental Hotel, covering a floor space of 47,000 square meters, is the first five-star hotel in Tangshan. It has 285 chic and elegant rooms and a 1200sqm pillar-less ballroom with 8-metre high ceiling.
Tangshan Wanda Plaza marks the most representative commercial centre in Tangshan and elevates the commercial level in the city. It effectively boosts the city's economy by stimulating consumption and improving district functions. At the same time, the opening of Tangshan Wanda Plaza shall create thousands of jobs, bringing in huge social benefits.