Foundation Stone Laid for the Xishuangbanna International Tourism Vacation District
Apr 12,2012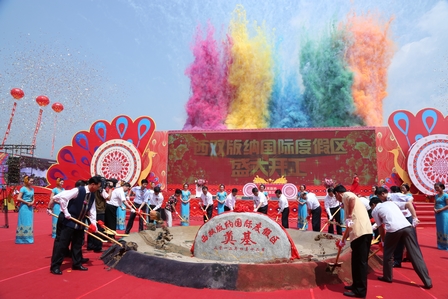 The foundation stone for the Xishuangbanna International Tourism Vacation District Project was laid in Jinghong, Yunnan Province, on April 12.
The project was jointly invested by 5 leading Chinese private companies, including the Wanda Group, China Oceanwide, the Yifang Group, the Elion Resources Group and Lenovo.
The project occupies a land area of 6 sq km, with a total investment of RMB15 billion yuan.
The vacation district will house 7 functional parts: a theme park, a sports park, 5-star hotels, a theatre, a commercial center, a hospital and a new tourism town.
(Editor: Guan Xiaofeng)