Wanda executive attends London Olympic anniversary reception
Aug 02,2013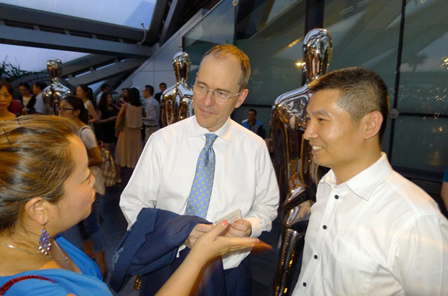 Lai Jianyan, Senior Assistant President of Wanda Group and Director of Wanda Business Planning Research Institute, attended the Olympic and Paralympic Games anniversary reception at London's Guildhall on July 2013.
Lai was invited by Sebastian Wood, British Ambassador to China. He briefed the ambassador on the progress of Wanda's London hotel project, spoke with guests about the achievements Wanda has made in energy conservation and green construction, and had in-depth discussions regarding how to make the London project environmental-friendly.
Wanda's London project, announced on June 19, will have a construction size of 105,000 square meters, approximately 20,000 of which will be used for the160 room hotel. The project will also feature 63,000 square meters of premium apartments. The total investment value will be approximately GBP 700 million.