Wanda delegation tour production studios
Nov 29,2013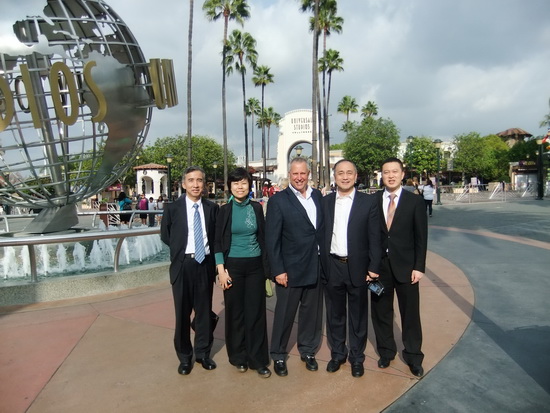 Members from the Wanda Culture Industry Group, including Senior Vice President Hu Zhanghong, visited a number of high profile film studios in Los Angeles at the invitation of Raleigh Studios, the largest independent studio operator in the United States.
The visit's purpose was to provide creative inspiration for the planning, design, construction and operation of Wanda's Qingdao Oriental Movie Metropolis project.
Accompanied by Raleigh Studios CEO Mark Rosenthal, the itinerary included Manhattan Beach Studios, Raleigh Studios, Paramount Pictures and Universal Studios.
On the same day, Wanda representatives were taken to view areas for field observation set production, motion capture, visual effects synthesis, sound synthesis, production and post-production.