Wanda Group holds Lunar New Year assembly
Feb 08,2014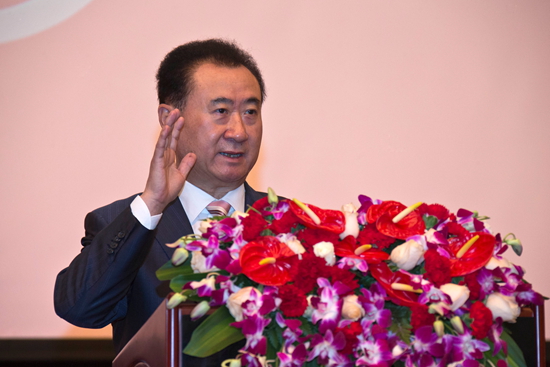 Wanda Group held an assembly to mark the first work day of the Lunar New Year at the Beijing Sofitel Hotel on February 7.
Wanda Group Chairman Wanda Jianlin expressed his new year's wishes to all Wanda staff as well as shared his vision for 2014. The meeting was attended by Wanda Group President Ding Benxi, Executive President of Wanda Commercial Properties Qi Jie and Wanda Culture Industry Group President Zhang Lin, along with over 200 senior ranking company representatives.
Wang Jianlin opened his speech by wishing all Wanda employees a prosperous Year of the Horse. He then went on to thank staff from various companies and divisions that spent the holiday working such as project sales, business management, department stores, cinemas, karaoke and hotels.
Wang added that "Wanda is becoming more and more like a service company, with tens of thousands of employees working during the Spring Festival period every year. Without their continued effort and determination, Wanda would cease to develop and prosper".
Lastly, the Chairman stressed that 2014 would be an important year for Wanda Group and that the company would move further ahead in all aspects of its development.