Wang Jianlin visits Real Madrid FC training ground
Mar 12,2014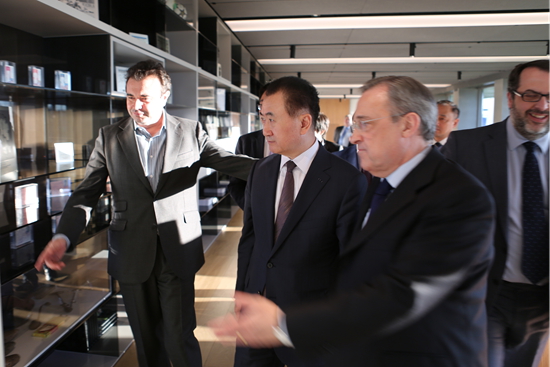 Wang Jianlin visits Real Madrid FC training ground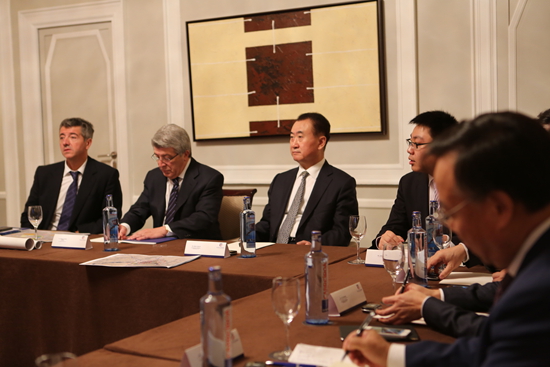 Chairman sits alongside club senior representatives
Wanda Group Chairman Wang Jianlin met with the Mayor of Madrid, Ana Botella, on the afternoon of March 10.
Mayor Botella welcomed Mr. Wang on his visit to Madrid and wished Wanda success in their youth academy cooperation with Real Madrid Football Club as well as their investment in Madrid.
Wang thanked Ms. Botella for her time and said he was actively looking for suitable investment projects in Madrid and would require close support from the local government.
That same afternoon, Real Madrid Club President Florentino Perez accompanied the Chairman on a tour of Real Madrid's training facilities.